Annual Holiday Gathering
It's time one again for another great celebration — featuring festivity, fun, and fellowship! Please join the Phi Beta Kappa Association of the Chicago Area at its Annual Holiday Gathering at the home of Karen and Michael Devlin.
Meet other Phi Beta Kappa members and their friends — and enjoy good food and good conversation in an atmosphere of holiday warmth and good cheer.
| | |
| --- | --- |
| Date and Time: | Sunday, December 14, 2014; 2-5 p.m. |
| Location: | The home of Karen and Michael Devlin; 1828 N. Paulina St., Chicago |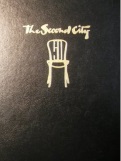 Dance and Comedy: The Second City Collaboration
What do dance and sketch comedy have in common? Well, both are creative outlets, and both are rooted in improvisation. With that in mind, two of Chicago's arts institutions, Hubbard Street Dance Chicago and The Second City, are collaborating this fall for a unique performance that will be sure to entertain audiences. Click to read the press release about the collaboration.
Please join PBKACA to witness this venture and help celebrate the start to Hubbard Street's 37th season! To receive the special group rate, our group must include a minimum of 10 people. If interested in attending or if you have questions, please email Elizabeth Pridgen at epridge24@gmail.com by Sunday, October 5. We hope you will join us!
| | |
| --- | --- |
| Date and Time: | Sunday, October 19. 3 p.m. performance |
| Location: | Harris Theatre, 205 East Randolph Street, Chicago |
| RSVP: | Elizabeth Pridgen at epridge24@gmail.com |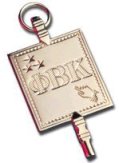 Jazzin' at the Shedd
Are you interested in jazz? Cocktails? The Lake? Fireworks? And 32,000 animals? Join us as we experience the city's finest musicians and vocalists, lake breezes, and fireworks at Navy Pier! The event will host Tim Fitzgerald Trio, William Boris Duo, and Detour JazFunk. This will be a great way to mingle with fellow PBKACA members and learn more about who we are and what we do! We hope to see you there!
| | |
| --- | --- |
| Date and Time: | Wednesday, August 27th at 8 p.m. |
| Location: | Shedd Aquarium, 1200 S. Lake Shore Drive, Chicago |
| Questions: | Elizabeth Pridgen at epridge24@gmail.com |
Night at the Movies: Hercules
The PBKACA film group returns to action with a very fun, and sometimes funny, historical adventure — "Hercules." This film features amazing effects and an illustrious cast, including John Hurt, Ian McShane, Rufus Sewell, and Joseph Fiennes. As usual, we will meet at a nearby venue after the show to briefly discuss the movie. Topics of discussion will include fate, legends, Greek mythology, and the supernatural. As usual, to encourage participation, there will be an audience participation prize. Please join us for a night at the movies!
| | |
| --- | --- |
| Date and Time: | Thursday, August 7; approximate 7 p.m. showtime (TBD) |
| Location: | AMC River East 21, 322 E. Illinois St. in Chicago |
| RSVP: | John Ashton at jcashton.il@netzero.net by Wednesday, August 6 |
Ella, Louis, and All That Jazz Concert at Millennium Park
Join the Young Professionals to take in the sultry vocals of Marva Hicks and intense brass of Byron Stripling on trumpet, as they join Jeff Tyzik and the Grant Park Orchestra to pay tribute to Ella Fitzgerald and Louis Armstrong. This free event is a great opportunity to break out your picnic baskets for a relaxing evening of amazing music.
| | |
| --- | --- |
| Date and Time: | Wednesday, July 9, 2014 at 8 p.m. |
| Location: | Jay Pritzker Pavilion, Millennium Park, 201 E. Randolph St. |
| Questions: | Elizabeth Pridgen at epridge24@gmail.com |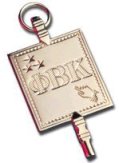 PBKACA Scholarship Reception 2014
Since PBKACA's college scholarship program for talented Chicago Public School students began in 2005 as a modest endeavor to award one annual $5,000 scholarship, the program has grown by leaps and bounds. PBKACA is incredibly proud of these scholars and wants to continue showing its appreciation and support. We are also most grateful to past and current scholarship donors who have enabled us to honor these students. Please join us in meeting our outstanding young scholars and hear about their studies, their careers, and their dreams at this very special event.
| | |
| --- | --- |
| Date and Time: | Wednesday, August 6 at 6 p.m. |
| Location: | Loyola University Chicago, Lewis Towers, Beane Hall (13th Floor), 111 East Pearson in Chicago |
| Questions: | Roselind Lindau at rlindau@att.net or the PBKACA voicemail box at 312-409-1937. |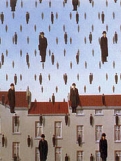 Tour the Magritte Exhibition at the Art Institute of Chicago with PBKACA's Professor Miguel de Baca
Prof. Miguel de Baca, the Kenneth and Harle Montgomery Assistant Professor of the Humanities at Lake Forest College, will lead Phi Betes through the Art Institute's blockbuster exhibition of the Surrealist painter René Magritte.
Prof. de Baca will focus on Magritte's attitudes toward politics and psychology as he began his practice in the mid-1920s, and how it changed over the ensuing decade as Europe headed to war. You won't want to miss this chance to have a guided tour of the summer's most highly acclaimed exhibition in one of the world's greatest art museums!
| | |
| --- | --- |
| Date and Time: | Thursday, August 14, from 6 p.m. to 7:30 p.m. Please arrive 15 minutes early to get your museum admission and check bags. |
| Location: | Art Institute of Chicago, 111 S. Michigan Avenue. We will meet at the Modern Wing's Monroe Street entrance, NOT the Michigan Avenue entrance. |
| RSVP: | Contact Prof. de Baca at debaca@lakeforest.edu. Capacity is strictly limited to 20 guests and the RSVP list will be on a first-come, first-served basis. There will be a wait list if interested. |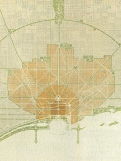 Daniel Burnham Architecture Tour with PBKACA member Robin Simon
**SOLD OUT**
PBKACA member and Chicago Architecture Foundation docent Robin Simon is leading the 4th annual PBKACA architecture tour — which has already sold out. This tour will focus on Daniel Burnham, architect, planner, and leader.
The career of Daniel Burnham coincided with an era in which Chicago architecture evolved from small buildings with load-bearing walls to soaring steel-frame skyscrapers. It spanned a period when Chicago was the fastest-growing city in the world — so fast that many demanded a plan to manage its unplanned growth.
This walking tour of the Loop stops at some of Burnham's best-known landmarks as well as lesser-known designs. Along the way, learn about the man behind the 1909 Plan of Chicago; his partnership with John Wellborn Root; his work with Charles Atwood, Ernest Graham and others; and the impact of the 1893 World's Fair on his work and life.
Attendees may want to read (or re-read) Erik Larson's Devil in the White City to learn more about Burnham. There is also an interesting biography by Thomas S. Hines, Burnham of Chicago: Architect and Planner.
The tour is sold out, as it is limited to 15 participants, with up to one guest per PBKACA member.
| | |
| --- | --- |
| Date and Time: | Saturday, July 26, 2014 from 10:30 a.m. to 12:30 p.m., with an optional lunch afterwards (Dutch) |
| Location: | Federal Plaza near the red Calder sculpture, 230 S. Dearborn, Chicago, between Adams and Jackson (CTA Red/Blue lines Jackson stop, Brown/Orange/Pink lines Harold Washington Library stop, many different bus options stop within a block of there) |
| Waiting list: | To be added to the waiting list for this sold-out tour, contact Robin at robinsimonsez@earthlink.net with your name, number of people, and your cell phone number (we have had to call people due to rain in the past.) She will contact you if there are any cancellations. Note: If you hear from Robin's spam filter, just ignore it. She will see your message and let it in. |
Cyber Security Panel
If you aren't thinking about your security online, you should be. Beyond revelations about the NSA, many companies have assembled databases that allow them to know some very intimate details about our lives. But instead of worrying, come learn about the issue with two expert Phi Beta Kappans: Fred Cate, law professor at Indiana University, and Bob Sloan, head of the Computer Department at UIC.
| | |
| --- | --- |
| Date and Time: | Sunday, June 29 at 2 p.m. |
| Location: | 30 East Huron, Chicago, P Level Entertainment Suite. There is street parking. It is also conveniently located near the CTA Red Line, busses 22 and 36, and any Michigan Avenue bus. |
| RSVP: | Judi Strauss-Lipkin at jstrausslipkin@gmail.com or (312) 988-9996. RSVPs are required, as the venue's doorman needs guests' names ahead of time. |
Young Professionals Summer Kickoff
The Young Professionals are ready to toast the start of summer! Join us for a night of networking at American Junkie for food, drinks, laughter, and conversation. If you RSVP ahead of time by paying via PayPal, you will receive one complimentary drink as a token of PBKACA's gratitude.
The Young Professionals group serves as networking resource for professionals in Chicago, as well as a fun forum to get-to-know other key holders in the area. We hope you will join us!
| | |
| --- | --- |
| Date and Time: | Saturday, June 14, 2014 from 6 p.m. to 8 p.m. |
| Location: | American Junkie; 15 W. Illinois St., Chicago |
| Questions: | Elizabeth Pridgen at epridge24@gmail.com |