Member Profile: Daniel Egel-Weiss
August 2015
Daniel Egel-Weiss is the Legislative and Communications Director at the office of Illinois State Representative Sara Feigenholtz. He received his Phi Beta Kappa key from George Washington University.
What attracted you to politics and studying political science?
I was interested in government and politics from early on in high school. It was interesting to learn how states, counties, cities and neighborhoods interacted and intersected. I learned that public policy is not fixed. It is both a science and an art to create the structure and rules by which we all live.
When I got to George Washington University I studied political science with a concentration in public policy. Attending GWU was a hand-in-glove fit with my interests, and it furthered my deep fascination with government and public policy.
You were involved in the political community on and off campus in Washington D.C. What made you decide to return to Illinois?
Washington is a great city, but Chicago is my home. I enjoyed every moment I spent in D.C., but at the end of my collegiate experience I wanted to return to Chicago and help, in some way, solve the social issues that our city and our state face.
Do you see yourself ever moving back and getting involved in national politics? What are your career goals?
I'm not sure where the distant future will take me. In the near future, I would like to continue my education by going to law school. I would consider moving back to Washington if a great opportunity presented itself, but for the time being I enjoy working for Representative Feigenholtz and I love being in Chicago.
What did you know about Phi Beta Kappa when you were honored with your key?
One of my goals as an undergraduate was to do well enough academically so as to be inducted into Phi Beta Kappa. It is such an honorable organization, and one which mirrors my value of continuous learning in all that one does. I find that in my current role I am constantly learning and being challenged, and my enjoyment of that process reinforces my decision to aim for Phi Beta Kappa.
How did you find out about PBKACA?
I found PBKACA through a simple Google search. At induction at GWU, we were told to 'look out' for our local PBK chapters, and upon returning to Chicago I was excited to get involved.
You traveled to Cuba at the beginning of the year for a cultural mission trip. Have you traveled to other countries, whether for mission trips or personal trips?
I greatly enjoyed my time in Cuba, partly because the timing of the trip could not have been better. My family and I went on our cultural exchange trip two days after President Obama publicly announced a goal to normalize relations. It was a tremendous coincidence. I enjoy traveling, and I have been fortunate enough to see much of the world and much of our own country as well. While traveling to South America and Europe have been eye-opening experiences, I will admit that my favorite vacations have been to St. Louis, Phoenix, San Francisco, and other U.S. cities to see baseball stadiums. Thus far, I have seen 28 of the 30 Major League teams' ballparks, although some have been torn down and rebuilt.
Daniel guest wrote an article on "Better Than Ramen" regarding his favorite dining experience in Cuba. Check it out
here
and be sure to click through the blog written by Daniel's girlfriend, Ana Cvetkovic, who is also a Phi Beta Kappa member from GWU.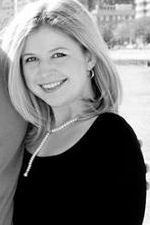 Member Profile: Elizabeth Pridgen Underwood
May 2015
Elizabeth Pridgen Underwood is a learning specialist, working with students who have a formally diagnosed learning disability and/or ADHD, as well as with students who need additional, structured curriculum support. She obtained a master's degree in Learning Disabilities, Education from Northwestern University. She received her Phi Beta Kappa key at Clemson University.
Do you work with a specific subject? If so how did you become interested in that subject?
As this is my fourth year at Alphonsus Academy and Center for the Arts (AACA), I have supported a range of grades, namely second through eighth. Currently, I work with students in fourth through sixth. I provide support in the achievement areas of reading, written expression, and math, as my role lends itself to helping children in core content. I work with students within the classroom in small groups, as well as outside the classroom one-on-one.
I'm assuming you have a teacher's schedule and you're off in the summer. What do you do in the summer to keep busy?
The teaching profession does allow the luxury of choosing whether you want to work in the summertime. I opt to stay very busy by tutoring students privately that I have worked with throughout the year. I have been tutoring in Chicago since 2011 and love the opportunity to stay connected with the students and families by helping the student develop his or her strategy set in reading, written expression, and/or math.
Any special plans this summer?
Aside from tutoring, I will be traveling home to Myrtle Beach, SC to enjoy my family and the beach. I will also be traveling to Philadelphia to spend time with a close friend who is getting married next year, in addition to traveling to Seattle and Portland with my husband for a week-long adventure. When actually in Chicago during the summer, I love taking advantage of all the neighborhood festivals, visiting farmers' markets, and exercising at Pure Barre-Lakeview.
How did you find out about PBKACA? When did you join?
I remember sitting in my on-campus apartment at Northwestern in 2010 and happily stumbling across PBKACA's website during a Google search. I had hoped that an association like this existed, as I wanted my Phi Beta Kappa membership to extend beyond the induction ceremony in college. I did not formally become actively involved until the Fall of 2011 when I was finished with graduate school and started working in Chicago.
What has been your favorite program/activity you've experienced through the association and why?
I have thoroughly enjoyed the events that have partnered with Hubbard Street Dance Chicago. I danced, formally, from the age of four until I was a senior in college at Clemson University. I have a mammoth appreciation and passion for the arts, so I love when I can support other artists in Chicago and have a conversation with other PBKACA members about their impression of the art form.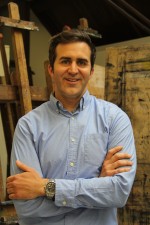 Member Profile: Miguel deBaca
April 2015
Miguel deBaca is an Assistant Professor of Art History at Lake Forest College. He received his PhD from Harvard University and obtained his Phi Beta Kappa Key from Stanford University.
What first attracted you to the world of art? 
I entered Stanford intending to major in International Relations, then I switched to Materials Science and Engineering, and I eventually ended up in American Studies and Art History (so as you can see, I was on a bit of a roller coaster).
What is your favorite course to teach and why?
My favorite course to teach is The Art of the Sixties, not only because the tumultuous 1960s have been a period of my sustained interest throughout graduate school and my early career, but also because students have a real enthusiasm for the material (particularly the radicalism of the later 1960s).
Why did you decide to write a book about Anne Truitt? 
The first time I saw artwork by Anne Truitt was at the Museum of Contemporary Art, Los Angeles in 2004, right as I was at a point in graduate school that I had to decide on a subject for my dissertation. I was completely amazed by her work: so muscular, austere. I recognized a presence there that other Minimalist artwork simply hadn't had for me, and it excited me intellectually. My book, Memory Work: Anne Truitt and Sculpture, grew out of my dissertation; it will be published by University of California Press in January 2016.
Has it been any more or less difficult than you first anticipated? 
Publishing—any kind of publishing—is very difficult. Each stage along the way is uniquely difficult; there's no point at which you think, "Aha! I comprehend it now, and it's suddenly easier." One thing I'll say is that being a teacher has helped me articulate my ideas in a much clearer way, and that has made me a much better writer.
February 2016 Update »
You attended universities on the east and west coast. What brought you to Chicago?
I came to Chicago to teach at Lake Forest College. I have always had friends in Chicago, so I knew something about the city by the time I moved here. Chicago has always struck me as a place that is both elegant and approachable. The Art Institute is truly second to none, which is a huge benefit to me!
How did you find out about the PBK Chicago Association? 
Lake Forest College has a PBK chapter, and I became involved with PBKACA through the campus group.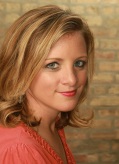 Member Profile: Randi Belisomo
February 2015
Randi Belisomo is a general assignment reporter at WGN-TV and a co-founder of Life Matters Media. She holds a master's degree from Northwestern University's Medill School of Journalism, but received her Phi Beta Kappa key from the University of Notre Dame.
How did you find out about our local association? When did you join?
Judi [Strauss-Lipkin, president of PBKACA] tracked me down, asked me to join her for coffee at the Peninsula Hotel, and it was due to her enthusiasm and invitation that I've been part of PBKACA since 2011.
What was your favorite program/activity you went to through the association and why?
I've had the honor of being able to interview some "greats" through the "Conversations With.." series, like Marv Levy and Dr. Dick Wilbur. However, one benefit of the Association is the regular bridge lessons that board member John Ashton offers. I went through the series, grew to love the game and continue to play today — though not as much as I like and not at a level that I can brag about!
Of all the stories you have reported on, what are you most proud of and why?
I was very fortunate to be able to travel to Haiti in the wake of the earthquake there, and WGN was very generous in allowing me to produce a feature about a water well we built in a village named Jerusalem, just outside of Port-au-Prince, in honor of my late husband. The people I met there were inspiring to me in their kindness, warmth and perseverance in the wake of tragedy. However, I meet so many of similar character covering daily tragedy in my own city. Anytime I can do justice to any person's story with truth and compassion in a way that sparks empathy in viewers, that's a story with which I'm satisfied. The best stories are ones in which the audience feels something; from my viewpoint, the best feeling I can evoke is that we're more similar than different in the challenges we face. Being in local news, I would like viewers to come away from local journalism with the feeling that "we're all in this together."
Tell me something about yourself that most people would be surprised to know.
I love to read, but I don't have time to spend with as many books as I would like. As a function of time and convenience, I've recently become a podcast junkie; I listen to them in the car, walking around, while exercising, or at my desk. My favorites? StartUp, Radiolab, Freakonomics, ReplyAll, Backstory and Science Friday.
Member Profile: Eric Fogel
Summer 2008
From a street-savvy kid born and raised in Queens, New York, to a student on a full scholarship to Pomona College in California, to a member of the "perfect" profession for him (the law), PBKACA treasurer Eric Fogel has come a long way.
Eric grew up as the middle child in a family that focused on business and emphasized academic achievement. Not surprisingly, he graduated from high school with excellent grades, but he also found time to play punch ball, stick ball and handball.
At Pomona, Eric says he studied way too hard, but it paid off as he earned degrees in English and philosophy, graduated summa cum laude, and obtained his PBK key from the Gamma Chapter. Eric says he loved Pomona's "great books" style of education, which offered small classes and close relationships with the professors.
While in college, he developed a love for Shakespeare, whose displays of multiple sides of human conflict gave him good training for a future career in the law. But Eric did not go directly to law school. After winning a philosophy prize, he was encouraged to pursue an academic career and attended the University of Michigan to study philosophy. After he received his master's degree, reality set in as he recognized the dearth of non-academic jobs for philosophy majors. After a short stint as a stockbroker, he enrolled in a J.D./M.B.A. program at the University of Michigan. The program allowed him to combine his interest in human conflict, his education in ethics and logic and his business background into a career in corporate and securities law.
Eric has practiced law for over twenty years, and he is now a shareholder at Schuyler Roche, P.C., where he is known for his expertise in various areas of corporate law. In 1995, Eric's academic tendencies caught up to him, and he became an adjunct professor for the McGeorge School of Law in Sacramento, California, where he teaches a course on international business transactions.
Eric and his wife, Debi, spend their free time in the city of Chicago, enjoying theater, fine dining and classical music. After their son, Alexander, went off to college three years ago, Eric "found" PBKACA. His passion for education, his love of scholarship and his interest in debating made him a perfect fit for the Association, and he became a Board member within a year. Like many members he feels an immediate affinity with every PBK key holder and hopes that each of us "finds" one another to build a dynamic association in Chicago.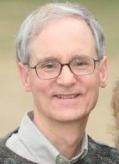 Member Profile: David Hirschey
Fall 2008
David always knew he wanted to be a lawyer. As a focused and studious youngster growing up in Edina, a suburb of Minneapolis, he received an excellent public school education and was on the high school debate team and the public speaking team. He followed his father's dream to attend Northwestern University, where he majored in political science.
Following his graduation from law school at the University of Michigan in 1975, David spent four years in corporate law and estate planning. He began his career with The Northern Trust Company – a large Chicago bank – in 1979 and has been in the field of wills, trusts, and individual retirement accounts for almost 30 years. Currently a senior attorney in the Legal Department, David might be considered a "lawyer's lawyer," providing legal counsel and advice to trust administrators and attorneys in private practice. He has also served as Chairman of the Trust Law Committee of the Chicago Bar Association and in 2003 he received the Austin Fleming Distinguished Service Award from the Chicago Estate Planning Council.
Using his good public speaking skills, David is a frequent speaker at Continuing Legal Education courses, and he enjoys taking very complicated legal topics and making them understandable.
But David's life is more than the law. He is an excellent cook with a large collection of cookbooks. He loves to cook breakfasts, including Swedish pancakes and baked apple pancakes, and he has an aversion to frozen dinners. Recently, he has been learning about wine and tea; a favorite is strong English/Irish breakfast tea.
David also plays golf and goes cross-country skiing. He also loves to fish, often going to Indiana and Chicago-area ponds, as well as a lake in northern Minnesota where his mom still owns a home.
David was introduced to PBKACA by Alvin Edelman, who was our president more than twenty years ago. A fellow trust attorney, Edelman recommended our Association and even bought David a PBK tie tack to celebrate his key. David became an Executive Board member in 2000. David says he enjoys discussing ideas with bright people outside of his legal career.
Hearing about other members' activities and discussing topics as varied as politics, science education, and the Apollo project is part of what makes PBKACA a special organization. Last month, David married Dr. Sue Strohkirch. They met at the University of Michigan in 1973, before she became a communication professor at Ft. Hays State University in Kansas.
David and Sue reconnected after many years and are enjoying PBKACA and Chicago together. Although David always thought he'd become an academic, he's now happy to be married to one. Congratulations, David and Sue.
Member Profile: Christopher Kopacz
January 2009
A six-year member of PBKACA who recently joined the Association's Executive Board, Chris Kopacz remembers when he first learned of Phi Beta Kappa during his junior year of high school. While his class studied the writings of an early American Phi Bete, his English teacher, Arlene Watson, passed around her own key and explained to the class what Phi Beta Kappa is.
"Ms. Watson was the most well rounded and best educated person I knew at the time," says Chris. "While she taught English, she was able to help with my calculus homework. She really inspired me to excel and work hard to qualify for Phi Beta Kappa in college."
And excel he did. Chris received his key at Loyola University Chicago before graduating as a history and political science double major in 2002. He continued his education at DePaul University's College of Law and now works for the Office of the State Appellate Defender representing indigent persons on appeal in criminal cases. Outside of the law, Chris is a news and politics junkie. He has been glued to cable news and his New York Times for the past two years watching the presidential election coverage and the leadership transition. (His favored candidate won and provided him with many good quotes for his email signatures.)
Growing up in Chicago's South Side in the shadow of old Comiskey Park, Chris is a loyal White Sox fan, even though he now lives on Chicago's North Side with his wife, Anne Divita Kopacz.
Chris and Anne met at Loyola during their freshman year and dated for seven years before they married in 2006. Anne also received her PBK key from Loyola and served as PBKACA secretary for three years and as a board member for an additional two years.
Chris, like Anne, volunteered with PBKACA since graduation. He is now the chair of the communications committee, sending the association's e-mail updates as well as helping to write and edit this newsletter. Chris says, "I enjoy meeting and working with all the accomplished Phi Betes and continuing to help promote the value of liberal arts education."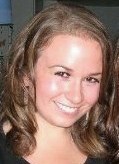 Member Profile: Sarah Whittemore
Summer 2009
Sarah Whittemore joined the PBKACA executive board in early 2009. Only 22 years old, she is the youngest and one of the most active board members. She is an integral part of the Programming Committee, and she has helped plan many recent activities, such as the Young Professionals Happy Hour and the Living Treasure Award reception for Abner Mikva.
Originally from Massachusetts, Sarah graduated summa cum laude from The George Washington University in Washington, D.C., where she majored in English and double minored in Art History and Sociology. Sarah came to Chicago to work at Northwestern University's Office of Alumni Relations and Development as a Program Assistant for Major Gifts. Sarah's ultimate career goal involves merging her current professional field of higher education with educational psychology. She plans to earn a Master's Degree in education and eventually become a high school guidance counselor.
Sarah says her passion for education can be traced to her parents, who have dedicated their lives to educating high school students. "It is through their example that I came to value education and 'pursuits of the mind' — a cornerstone of PBKACA's mission and purpose," she explains.
To that end, Sarah joined PBKACA as soon as she moved to Chicago. "I saw it as an opportunity to explore all that the city has to offer with people of a similarly intellectually curious nature. As someone new to the area and in the beginning of my career, PBKACA has provided me with an opportunity to meet and learn from interesting and experienced fellow Phi Betes."
Outside of PBKACA, Sarah volunteers with other groups, including the Chicago Alumnae Association of Alpha Delta Pi sorority and Chicago Cares. Her hobbies include art — both classical and modern — as well as traveling and cooking.
If you haven't had the pleasure of meeting Sarah, come to one of the many upcoming PBKACA events, where you'll be more than likely to find her.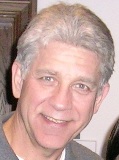 Member Profile: Ron Gorny
Winter 2010–11
While Ron Gorny, the University of Chicago PBK liaison on our Executive Board, has an innocuous enough job title of Research Associate at the Oriental Institute of the University of Chicago, his "research" includes being the Project Director of The Alishar Regional Project, directing an archeological excavation team which has, for nearly every year since 1993, spent 6 to 12 weeks of excavation at Cadir Höyük in central Turkey.
Ron won a Fulbright Fellowship in 1984 to pursue his dissertation research, and that opportunity then led to a concession from the Turkish government for the excavations at Cadir Höyük.
Ron has always had a love of antiquity, reading Homer and other Greek heroes since the age of ten and studying Greek and Hebrew in college at Southwest Missouri State University where he received a B.A. in antiquities (with a double major in film and cinema).
Besides his love of antiquity, Ron has always shown a strong passion for his church and issues of social justice. In fact, he dropped out of college after his sophomore year and served as a conscientious objector during the Vietnam War. During that time, he worked as a supervisor in Chicago with Teen Challenge, an inner city program for young people involved with gangs and drugs. Ron also helped pioneer a church in Lansing, Illinois, where he met and married his wife, Julie.
In his spare time, he works with street gangs through the Willow Creek Community Church and nurtures the development of Crossfire, an organization that uses a holistic approach to help inner city youth get out of gangs, encourage education, point them towards job training opportunities, help them locate housing, and encourage both social and spiritual growth. The goal is to give hope to a marginalized segment of society with little or no hope and to help these individuals discover ways of becoming more productive citizens living better and more fulfilling lives.
Ron joined our Phi Beta Kappa Board because he felt that it would help him model what it takes to make a difference, to have an impact on those around you, both in college and in the world after graduation. While his key demonstrates his academic achievements, his concern for all young people, whether college students or inner-city gang members provides a thought-provoking example of social and spiritual engagement from a multidimensional PBK key holder.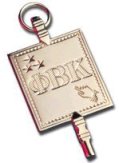 Member Profile: Jon Miller
Winter 2006
Academic Information: A.B. in Government, Ohio University, 1963; M.A. in Political Science, University of Chicago, 1965; Ph.D. in Political Science, Northwestern University, 1970
Professional Information: Director of the Center for Biomedical Communication in the Feinberg School of Medicine and Professor in the Department of Preventive Medicine in the Feinberg School of Medicine at Northwestern University; Director of the International Center for the Advancement of Scientific Literacy at Northwestern University; Professor Emeritus of Political Science at Northern Illinois University, where he was the Founding Director of the Public Opinion Laboratory.
Favorite spot in Chicago: The 12th floor balcony of the University Club on a sunny summer afternoon enjoying a great view of Millennium Park, the Art Institute, Grant Park, and Lake Michigan.
If I weren't a political scientist, I'd like to be: An architect. Buildings and space – like society itself – are simultaneously the product of human ingenuity and a continuing influence on human behaviors.

Favorite website: www.nytimes.com
If I could have dinner with any three people I'd dine with: John F. Kennedy, Franklin Roosevelt, and Abraham Lincoln. Each of these individuals reflected the spirit of their times and were able to provide leadership far beyond the formal powers of their office.
I'm a member of the PBK Chicago Association because: I think that a good liberal education is essential to a good life. Phi Beta Kappa is an organization that can argue for liberal education without appearing to be seeking to advance a single discipline. In an increasingly specialized world, the advancement of liberal education is a critical role.