Executive Board
Officers
John Ashton, President
Brian Levitsky, Vice President
Benton Turner, Secretary
Roselind Lindau, Treasurer
Executive Committee
Emelda Estell
John Hartigan
David Hirschey
Geraldine Piorkowski
Chapter Liaisons
Randa Duvick (Valparaiso University liaison)
Jules Gleicher (Rockford University liaison)
Joshua Leavitt (University of Chicago liaison)
Patti Ray (Loyola University Chicago liaison)
Katy Reedy (Lake Forest College liaison)
Advisory Council
Judi Strauss-Lipkin (President Emeritus)
Interested in joining the Executive Board? Contact President John Ashton.
Board Biographies
Officers
John Ashton is a structural engineer with completed projects that may be found in all hemispheres of the globe. He received his PBK key from Rice University. Outside of engineering, he has many diverse interests, including police procedural mysteries, board and card games both ancient and modern, languages in the Romance and Germanic families, mixology, and collecting antiques. More recent accomplishments include learning to play the lyre and writing three medieval-period rock 'n' roll musicals (the first of which was produced here in Chicago with a December 2017 premiere).
Brian Levitsky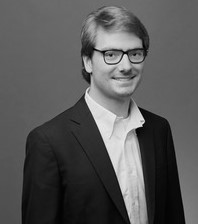 Benton Turner received his key from DePauw University in Greencastle, IN. He graduated with a Bachelor of Arts in Economics with minors in Political Science and Spanish. He was an active member of DePauw's Management Fellows Program for Business and Entrepreneurship. Benton has worked across functional areas of business with companies ranging from small start-ups in Series A fundraising rounds to large, industry leaders with billion dollar revenues. He currently works as a consultant in West Monroe Partners' Operations Excellence Practice, partnering with clients to drive business transformation and large-scale technology implementations. In his personal time, he enjoys traveling, following current events and reading.
Roselind Lindau earned her key at Northwestern University (Alpha Chapter) in 1967. She received her M.A. in 1968 from the University of Illinois. After teaching junior high and high school Latin, she joined The Chicago Trust Company and then Continental Bank as an estate tax accountant. She subsequently became a trust and estate administrator at Continental. She returned to Chicago Trust in 2000 and finished her career as a vice president in the estate settlement department at Bank of America, having come full circle through a series of bank mergers. She joined the PBKACA Executive Board in 2003 and has been its secretary since 2005. She is also a member the Scholarship Committee and an active participant in the Book Group. Other interests include tutoring an elementary student through the City Lights program, reading, travel, and theater.
Executive Committee
Emelda Estell
John Hartigan graduated from Beloit College (Beta chapter of Wisconsin) with a Bachelor's Degree in Classical Philology. He received his M.A. in Classics from the University of Texas at Austin. He started with Follett College Resources as a technical writer back in the 90s. He moved to Rockwell Electronic Commerce in 2000. Next, he worked at Orbitz Worldwide where he moved into product management. He stayed at Orbitz until its merger with Expedia. He now works as a product owner at Applied Systems. He belongs to professional groups for technical communication and product management. He enjoys reading, playing games and riding his bike along the north branch of the Chicago river when weather permits.
David Hirschey received his key from Northwestern University in Evanston, IL, where he majored in political science. He is a cum laude graduate of the University of Michigan Law School. Now retired, for 31 years he was an attorney in the legal department of The Northern Trust Company, Chicago, specializing in wills, trusts and individual retirement accounts. He was active in the Chicago Bar Association and received the Distinguished Service Award from the Chicago Estate Planning Council. He is a long-time member of the PBKACA executive board and is involved in fundraising, government filings and scholarship fund investments. His other interests include current events, Norwegian heritage, golfing, fishing and hiking.
Geraldine K. Piorkowski, Ph.D., a recently retired Clinical Psychologist, spent more than 50 years in the field of psychology. She has held a variety of positions in the Chicago area, including Chair of the Psychology Dept. at Roosevelt University, Director of the Counseling Center at Roosevelt U. and at the University of Illinois at Chicago, and Supervising Psychologist at Northwestern U. Medical School and at the Illinois State Psychiatric Institute. In addition, she was in Private Practice on Michigan Ave. for many years, where she specialized in working with unhappy couples. She is the author of two books on Romantic Love: TOO CLOSE FOR COMFORT; EXPLORING THE RISKS OF INTIMACY and ADULT CHILDREN OF DIVORCE; CONFUSED LOVE SEEKERS.
Dr. Piorkowski completed her Doctorate in Clinical Psychology at the University of Illinois, Urbana-Champaign, where she also earned her Phi Beta Kappa Key. She is currently on the Board of PBKACA.
Chapter Liaisons
Randa Duvick represents Valparaiso University's chapter of Phi Beta Kappa, Eta of Indiana, in the PBKACA. She is Professor of French at Valpo, and completed her undergraduate degree at Luther College in Decorah, Iowa, where she received her Phi Beta Kappa key. She holds her Master's degree and Ph.D. from the University of Chicago. Among her academic interests is researching the French heritage of Indiana and the Midwest. In her spare time, she enjoys gardening and travel–particularly to France—and would like to be able to spend more time exploring the culture and literature of French-speaking West Africa.
Dr. Jules Gleicher is Professor Emeritus of Political Science and former Chairman of the Political Science Department at Rockford University, where he has taught classes in political philosophy, constitutional law, American national government, and politics in literature.  He obtained his bachelor's degree from Cornell University and his MA and PhD from the University of Chicago. He is the author of The Accidental Revolutionary: Essays on the Political Teaching of Jean-Paul Sartre (University Press of America, 1982) and Political Themes in the Hebrew Scriptures (Palgrave Macmillan, 2010), and articles on Sartre, Moses Maimonides, Shakespeare, Plutarch, the Hebrew Scriptures, and various topics in constitutional studies.
Joshua Leavitt received his Phi Beta Kappa key at the University of Chicago. He serves as Associate Director of Major Gifts supporting interdisciplinary research and initiatives in UChicago's Physical Sciences Division. Even more than representing UChicago's chapter of PBK, his favorite activity with the Phi Beta Kappa Association of the Chicago Area is the Book Group.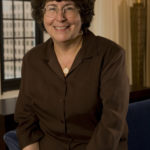 Patti Ray is the Hillel Director Emerita at Loyola University Chicago and an Adjunct Staff Member of the Department of Modern Languages and Literatures. She is also the Advisor to the Loyola-Israel Student Alliance and the Secretary of Loyola's Phi Beta Kappa Chapter, Kappa of Illinois. In the community, Patti is on the Board of the Chicago Jewish Historical Society.
Patti's life work has been as a Hillel Professional working on college campuses. She was the first woman Hillel Director, when in 1975 she was appointed Hillel Director at the University of Illinois Chicago Circle. In 1987, Patti founded the Hillel at Loyola University Chicago. She retired from Hillel in 2013 and is now focused more on the academic side of Loyola University as a mentor in the Modern Hebrew program she helped establish, creating Loyola's first presence in Israel with Loyola faculty-led classes, and working on special programs for the Department of Modern Languages and Literatures.
Patti received her Bachelor of Arts degree in the Teaching of English from the University of Illinois, Urbana-Champaign, where she earned her Phi Beta Kappa Key. She also received a Master's of Arts degree in Contemporary English and American Literature from the University of Illinois, Urbana-Champaign.
2023 PBKACA Organizational Chart
Make the most of the honor you received when you were inducted into Phi Beta Kappa. Join PBK Chicago »