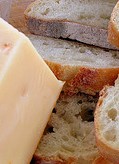 Young Professionals Group: "You Pick Dinners," June 2013
Are you interested in trying new restaurants in Chicago alongside other PBKACA young professionals? Join the us as we introduce a new dinner series entitled, "Young Professionals You Pick Dinners," which will give all young professionals the opportunity to be part of the monthly event planning.
Every month, we will send an announcement, encouraging young professionals to recommend restaurants that they would like to experience. As soon as a pool of responses has been received, we will select one of those restaurants as our designated dining spot and will e-mail the details. All restaurant selections should have a moderately priced menu.
This month's dinner will be on Sunday, June 30 at 6:30 p.m.
We hope to see you at the next Young Professionals You Pick Dinner!