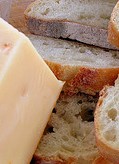 Young Professionals Group: "You Pick Dinners," July 2013
This month's "Young Professionals You Pick Dinners" dinner will be on Tuesday, July 30 at 7 p.m. at Volo Restaurant Wine Bar. Volo is a small plate restaurant that has received a number of awards, such as LTH Forum's Best Neighborhood Restaurant Award, Chicago Magazine's #1 Hidden City Patio, and one of Time Out Chicago's 20 Best Alfresco Spots.
Every month, we will send an announcement, encouraging young professionals to recommend restaurants that they would like to experience. As soon as a pool of responses has been received, we will select one of those restaurants as our designated dining spot and will e-mail the details. All restaurant selections should have a moderately priced menu.