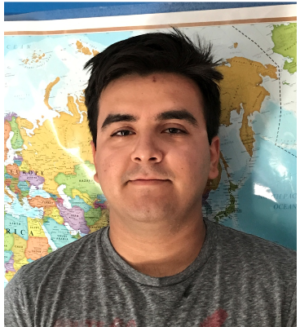 Announcing our 2017 Scholarship Winner – Pablo Romo
August 2017
Pablo Romo will begin his studies at the University of Illinois at Chicago, this fall. He has been awarded the 2017 PBKACA Scholarship. We are thrilled to provide assistance to this young man who we know has a bright future studying mechanical engineering.
Pablo provided PBKACA with the following letter. Meet Pablo Romo, in his own words…
I have grown up in Chicago as the son of two undocumented immigrants. My childhood might have not been the easiest, given the situation, which profoundly affected me and my family financially; however, we have been able to overcome our difficulties and move on as a family raising their children. My parents are my biggest source of influence and motivation for my goal of having a career through college. I have seen firsthand what a life of brutal physical work can do to someone, how it can basically deteriorate someone's health over time. Seeing this, I have been motivated to go to school to pursue a career for myself where I am paid for what I know, not what I can do physically, while at the same time having a passion for my work and a choice of where I do it.
I myself am no stranger to how terrible physical labor can be. Having worked in landscaping since I was about fourteen, my experience of harsh conditions has further fueled my desire to pursue a career through a college education. At the same time, I value the hard work I have done. I would do it again if I could because I have been able to help my family financially and learn very valuable lessons, especially through working with machines. Being exposed to machines, I have built a passion for them, which has made me pursue a career in mechanical engineering. It will be no easy feat, but I know with my skills, I can meet the challenge.